Product Information
Category: Bridles.
$358.00
A padded crown, browband, and caveson are the features of this bridle, which also features matched color stitching. With 1/2 inch cheeks. Available with French caveson or 1096 style sheepskin padded figure 8 for additional $30.
Colors : Ebony, Tobac
Sizes: : Cob, Full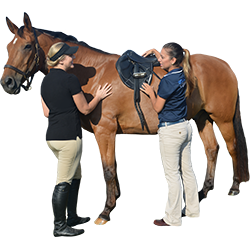 You and your horse can be custom fitted by an authorized Stübben Saddle Fitter. Click learn more below for all the details.
LEARN MORE