Product Information
Category: Bridles.
$390.00
The advantage of two complete bridles in one. The brow band is contoured to the horse's brow. The combined caveson lays flat when the flash is attached with the removable loop. Available with 2095 style sheepskin padded figure 8 for additional $30.
Sizes : Cob, Full, Extra Large (available in Black only for $430)
Colors : Black, Tobac, Ebony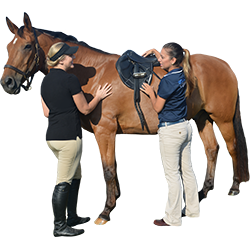 You and your horse can be custom fitted by an authorized Stübben Saddle Fitter. Click learn more below for all the details.
LEARN MORE