Product Information
Categories: Easy Control, Bits.
$99.00
Optimal adaptation through the unique bit design enabling flexibility on the sides.
Enhanced effect with minimal pressure on the reins.
Allows gentle and sensitive aids.
Enables easier communication between horse and rider.
With the EZ-CONTROL, we have developed a bit which is very effective, strong action on demand, but stays positioned and is soft and comfortable in the horse's mouth.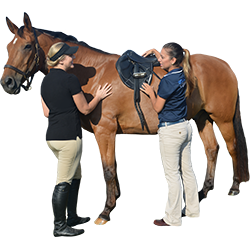 You and your horse can be custom fitted by an authorized Stübben Saddle Fitter. Click learn more below for all the details.
LEARN MORE