Product Information
Product code:

10838
Category: Girths.
$198.00
Our overlay girth features Stübben's lay flat buckles, one centered D ring, and triple elastic on both ends. Matched fancy stitching on both ends.
Sizes : 36" to 60" in 2" increments
Colors : Black, Ebony, (Tobac available upon request).
Out of stock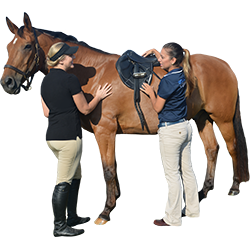 You and your horse can be custom fitted by an authorized Stübben Saddle Fitter. Click learn more below for all the details.
LEARN MORE