Product Information
Category: Girths.
$198.00
Our 232 girth features Stübben's lay flat buckles, one centered D ring, and triple elastic on both ends.
Sizes : 2" increments from 38" to 60"
Colors : Black, Ebony,Tobac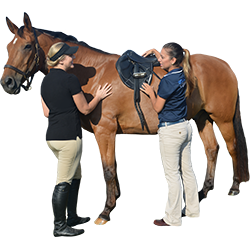 You and your horse can be custom fitted by an authorized Stübben Saddle Fitter. Click learn more below for all the details.
LEARN MORE