Product Information
Category: Icelandic.
This aptly named saddle has features that make it a unique Icelandic saddle. With a padded and contoured jockey skirt (to be free and clear of accessories), and a substantial block covered and well cushioned front, this two-tone saddle has it all. The Biomex seat and wool flocking are standard equipment. Also features D-rings in the rear, a gusset panel, crupper loop, long billets, and hidden stirrup leather location.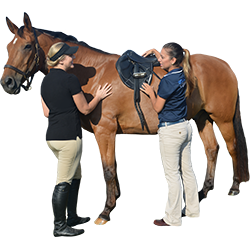 You and your horse can be custom fitted by an authorized Stübben Saddle Fitter. Click learn more below for all the details.
LEARN MORE