Product Information
Product code:

10833
Category: Girths.
$69.00
Stübben's high-quality long neoprene girth features one elastic end and rust-proof, stainless steel roller buckles. Easy to care for and convenient to use. 4-6 week lead time.
Colors : Black
Sizes : 36" to 60" in 2" increments
Out of stock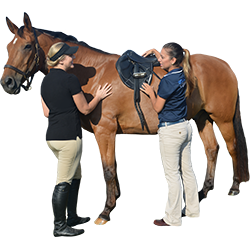 You and your horse can be custom fitted by an authorized Stübben Saddle Fitter. Click learn more below for all the details.
LEARN MORE