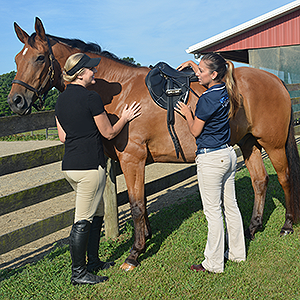 Infinite Possibilities
When you consider our seven tree widths, custom wool flocked panels, seat shapes, multiple flap sizes,  and our wide variety of leather choices… well, the level of our customization is practically boundless. We are confident that we can solve just about any fitting issue, even one that you may have previously struggled with. Since Stübben was founded in 1894, we have crafted saddles for every breed, size, and shape of horse, from high withered thoroughbreds to draft horses. Our specialty, and one of the reasons many people turn to Stübben Custom, is hard to fit horses.
Let's Get Specific
While there are numerous options to choose from, you won't have to make these choices on your own. With Stübben, a Stübben Certified Stübben Saddle Fitter will visit with you and ensure a proper fit for you and your horse.  The specifications used to craft your Stübben Custom saddle will be unique to you and your horse.
Throughout the Stübben Custom experience, you will have the benefit of constant support from our Customer Service Center. We can keep you updated from your first contact with us through follow up after you have received your saddle. We are committed to making this an enjoyable experience for you.