It is often helpful to look back and remember the historical roots that are within each one of us. The history of Stübben is based on a family tradition. Founded in 1894, it reflects the diversity and individuality of the European continent and of European culture. The company has survived traumatic events, including two world wars, and has grown to worldwide recognition.
Stübben is the name of a family business. We as a family bear this name with pride and, together with the entire Stübben staff past and present who have ever worked for our company, feel strongly obliged and destined to preserve this heritage.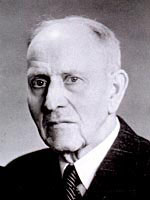 Johannes Wilhem Stübben (1867-1947)
Johannes Wilhem Stübben, second son of a farmer's family, was born in a little village on the Lower Rhine. It was common in those days that only the eldest would inherit the farm. So Johannes, as he was called, had to look for a different profession. He was very practical and had often helped his father to repair their carriage harness. He decided to learn the well respected craft of a saddler. He applied for an apprenticeship at a very well reputed company that would train him for three years. After he had successfully accomplished his apprenticeship, he worked as a journeyman for several years before he was awarded the title of Master Saddler.
Together with his young wife Maria, he finally took the steps to establish his own company.
It was in 1894 when Joh's Stübben was registered as a company for leather and harness goods. Its location was Ostwall 185 in Krefeld and still is. Krefeld used to be the economical center for the lower Rhine area and was also home to a Prussian cavalry regiment. These circumstances formed a solid economical basis for the new company and his reputation for excellent craftsmanship soon spread. He, his company and his family had survived two world wars. The home in Krefeld was destroyed and the legacy he started would be carried forward by his son Carl and his grandson Werner. Johannes died in October of 1947.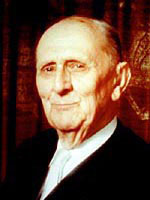 Carl Theodor Stübben (1896-1981)
Carl was the eldest son of four children and he grew up in a household which was also the business in which both his parents were strongly involved. He learned how to sew and mold leather at the earliest possible time. Already at the age of four he knew exactly what he wanted to become in his future life. He was used to customers and he loved the incomparable smell of leather. After he had left school, he followed in his father's footsteps. He took up the trade and passed his apprenticeship with the best possible marks. He then worked as a journeyman for a traditional and highly respected company before he himself was awarded the title Master Saddler.
Together with his father, he manufactured those handcrafted products that would make the name Stübben an outstanding one.
The company saw good times and bad times. Besides making horse equipment, one had to manufacture leather goods to make a living. Due to the two world wars, the number of horses was dramatically reduced. The center of the German leather industry was Offenbach near Frankfurt, and the name Stübben was highly respected there.
Carl lived for his profession and even in his eighties he found his greatest pleasure in simply walking through the store and talking with customers. His competent advice and his friendly but distinctive manner was highly appreciated. He died in December of 1981 as he had always wished, in his parental home in Krefeld.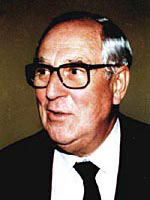 Werner Stübben (1923-1998)
Werner grew up as the only child of Carl and Auguste Stübben. His grandmother looked after him as his parents devoted a lot of their time to the growing business. As a result of this, Werner could not imagine doing the same job in his future life. Instead he dreamed of an academic career, an objective that was nourished by extraordinary good results at school. He was drafted at the age of seventeen and when the war was finally over, he found his parent's home in ruins. Together with his father, he rebuilt the home and workshop in Krefeld and in 1949 the Stübben store was reopened. All this work required his full strength and according to his personality, he gave everything he could.
Fluent in five languages, Werner soon found contacts abroad. Together with his father and the other capable craftsmen, he restarted the manufacture of saddles and tack. He was the first to name the various models "Siegfried," "Tristan" and other names of the Wagnerian repertoire and they became trademarks for Stübben saddles and Stübben quality. His distinguished taste, his loyalty to suppliers and retailers alike, as well as his straight upright manner to pursue his target, found everyones' esteemed respect. Innovative and effervescent with new ideas, he gradually led Stübben to become one of the leading companies in the horse equipment industry.
Stübben products are manufactured in three European countries and distributed in nearly fifty countries worldwide.
Werner Stübben's lifespan ended abruptly and unexpectedly. He died during a winter holiday in March 1998.