Product Information
Category: Stirrup Irons.
$239.00
Cut from a high-quality aluminum alloy.  Perfect foot hold by an inclined big tread and a sharped pyramid profile on the tread.  Light weight (350 grams per piece) and stable.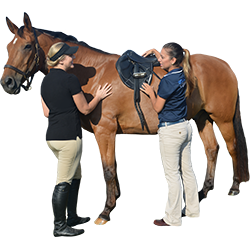 You and your horse can be custom fitted by an authorized Stübben Saddle Fitter. Click learn more below for all the details.
LEARN MORE