Product Information
Category: Icelandic.
The Focus features completely doubled leather and is built on a flat seat NT tree. This deluxe saddle has high knee rolls and an embossed seat logo, and is perfect for competition or pleasure.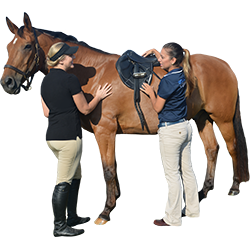 You and your horse can be custom fitted by an authorized Stübben Saddle Fitter. Click learn more below for all the details.
LEARN MORE