Product Information
Categories: Sweet Copper, Bits.
$99.00
Sweet Copper mouthpiece for better acceptance.
Acts on the tongue, bars, and poll.
Excellent intermediate bit when transitioning to the Weymouth bit.
Good balance of tongue and poll pressure.
No pressure on the palate.  No nutcracker effect.
Excellent dressage bit.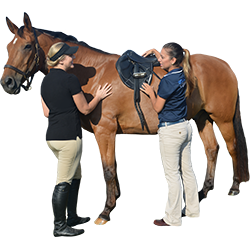 You and your horse can be custom fitted by an authorized Stübben Saddle Fitter. Click learn more below for all the details.
LEARN MORE