Product Information
Categories: Easy Control, Bits.
$123.90
•Functions as both a broken and mullen mouth pelham.
•Acts on the tongue, bars and poll.
•Short shank provides quicker impact with lower pressure.
•Flat stainless steel curb chain provides close, pinch-free fit.
Sizes : 4 3/4", 5", 5 1/4"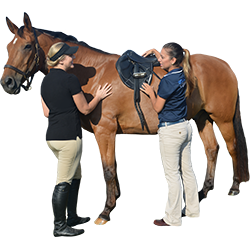 You and your horse can be custom fitted by an authorized Stübben Saddle Fitter. Click learn more below for all the details.
LEARN MORE