Product Information
Product code:

10704
Category: Breastplates.
$289.00
This padded breastplate is refined, yet rugged for continuous use. Stout 1 3/8" elastic straps and adjustments all around complete the look. Easy on/off running attachment with snap hooks everywhere.
Colors : Black, Ebony, (Tobac available upon request)
Sizes : Cob & Full
Out of stock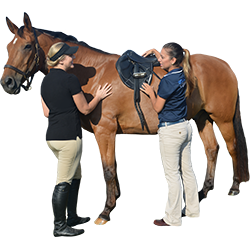 You and your horse can be custom fitted by an authorized Stübben Saddle Fitter. Click learn more below for all the details.
LEARN MORE