Product Information
Categories: Golden Wings, Bits.
$111.00
100% pinchless.
Wings position the bit correctly regardless of head position.
Cheek plates bear on the sides of the mouth providing an indirect rein effect to correct resistance to the direct rein.
Can be used as a loose ring or mild gag.
Set up as a gag, it increases impact of the rein aides on the mouth and poll.
Sweet Copper promotes better acceptance.
No nutcracker effect and no palate pressure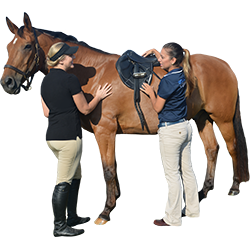 You and your horse can be custom fitted by an authorized Stübben Saddle Fitter. Click learn more below for all the details.
LEARN MORE